Welcome to our St Just School website
Welcome to our school website. We hope that you find the site both informative and interesting.
We are a friendly caring school where children enjoy their learning in a safe and happy environment.

St Just School is part of Truro and Penwith Academy Trust, a charitable company limited by guarantee registered in England and Wales. Company number 08880841. Registered office : College Road, Truro TR1 3XX
Virtual Stars of the Week
Rec - Phoebe and Charlie
Y1 - Sophia W and Danny
Y2 - Woody and Byron
Y3 - Isobell and Qixiang
Y4 - Kaylum and Ellen
Y5 - Arthur and Dylan
Y6 - Orla and Lacey
Well done to all our virtual stars - watch out for your certificates they're on their way!
BUTTERFLY SCHOOLS' INDIVIDUAL TABLE TENNIS CHAMPIONSHIPS
NATIONAL FINALS
Rising stars Ry and Sophie have qualified to represent Cornwall at the 29th Butterfly Schools'Individual Table Tennis Championships National Finals.
See PE page for full report.
Achievement Assemblies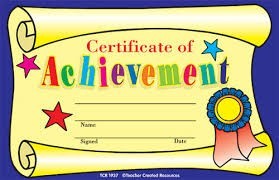 Achievement Assemblies take place on Friday afternoons at 2:30pm
Parents and families are more than welcome to attend and we would love to see you!
Information for parents:

Please click on the link below for further information
2019 Assessment and Reporting Arrangements
2019 Assessment and Reporting Arrangements
2019 Early Years Foundation Stage Assessments and Arrangements