Latest sports news
Table Tennis match V Bosvigo School
On Friday 21st April, our A + B teams played a return fixture against Bosvigo School from Truro at home.
The 'A' team won their match 5 - 4, while the 'B' team unluckily lost 9 - 0. Despite this scoreline, every player won at least one 'end' in their best of 3 match. The standard of play was superb across all matches with several members of staff and parents watching on in awe.
A BIG thank you to Mr David May and Mrs Carew for coaching our team and for acting as umpires.
Players: Mari W, George B, Louie S, Finch W, Alina H and Ruby G
Pupils from year 5 participating in this years 'Chance To Shine' Cricket coaching with coach, Roger Hall, from St Just Cricket Club.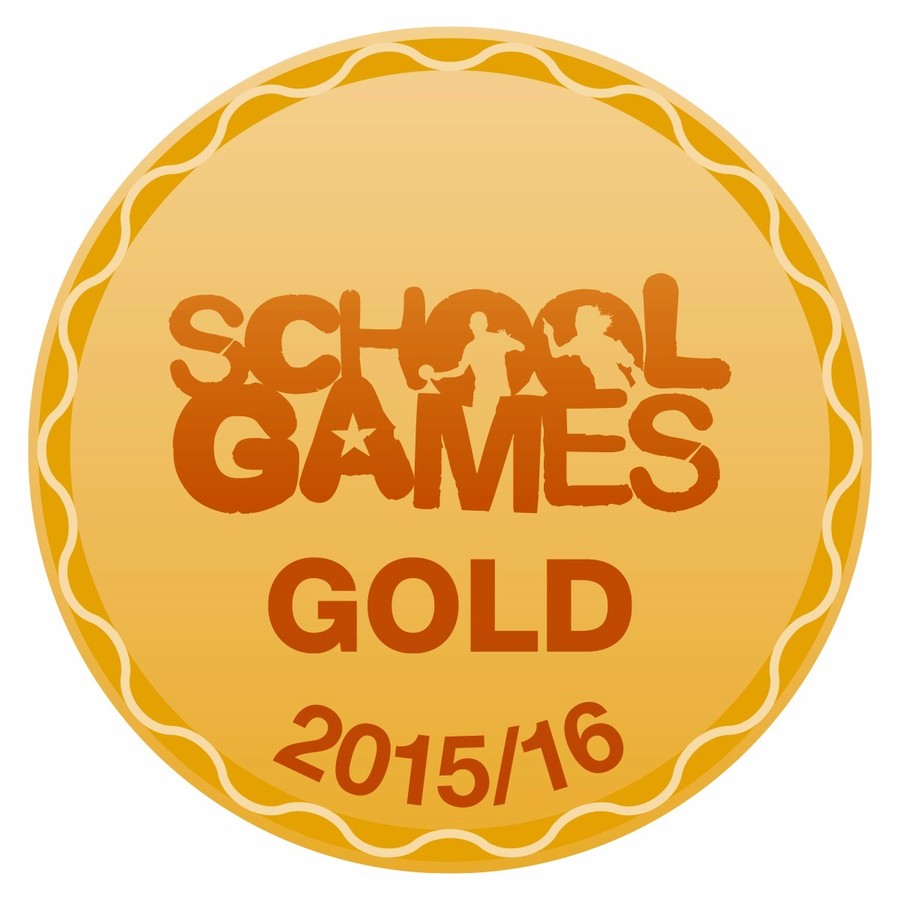 Youth Sports Trust Accreditation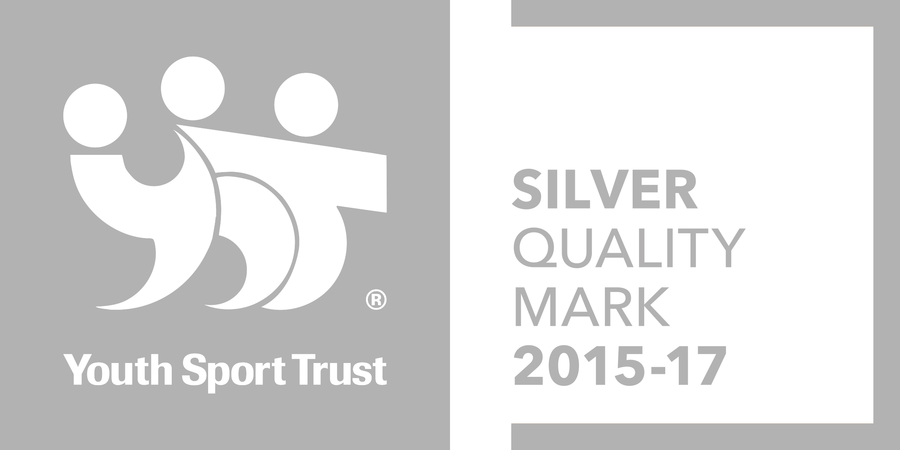 Once again, we are very proud to have been successful in being awarded the Youth Sports Trust Silver Accreditation for the third consecutive year. Well done everyone for your hard work!
Also, we are now a School Games Gold Award winning school - The first primary school in Penwith! Well done!
PE Vision Statement
'Aspire to your Personal Best'
At St Just Primary School we believe PE & School Sport plays an important role in making our PE vision statement a reality for every pupil, with the potential to change young people's lives for the better.
We welcome the government's announcement to provide continued findings for the academic year 2016—2017 to further improve provision of physical education (PE) and sport in primary schools. We are committed to using this resource in developing high quality PE lessons, alongside our continued commitment in providing greater opportunities for sporting competitions and after school clubs for all of our young people.
2016/17 PE + School Sport Premium
What does the PE & Sport Premium mean for
St Just Primary School?
At St Just Primary School we have split up the funding by the three key areas for consideration:
Physical Education,

Healthy Active Lifestyles and

Competitive School Sport.
We have decided to spend the PE premium on the following.
Yrs 3 + 4 bisi badminton golf medal winners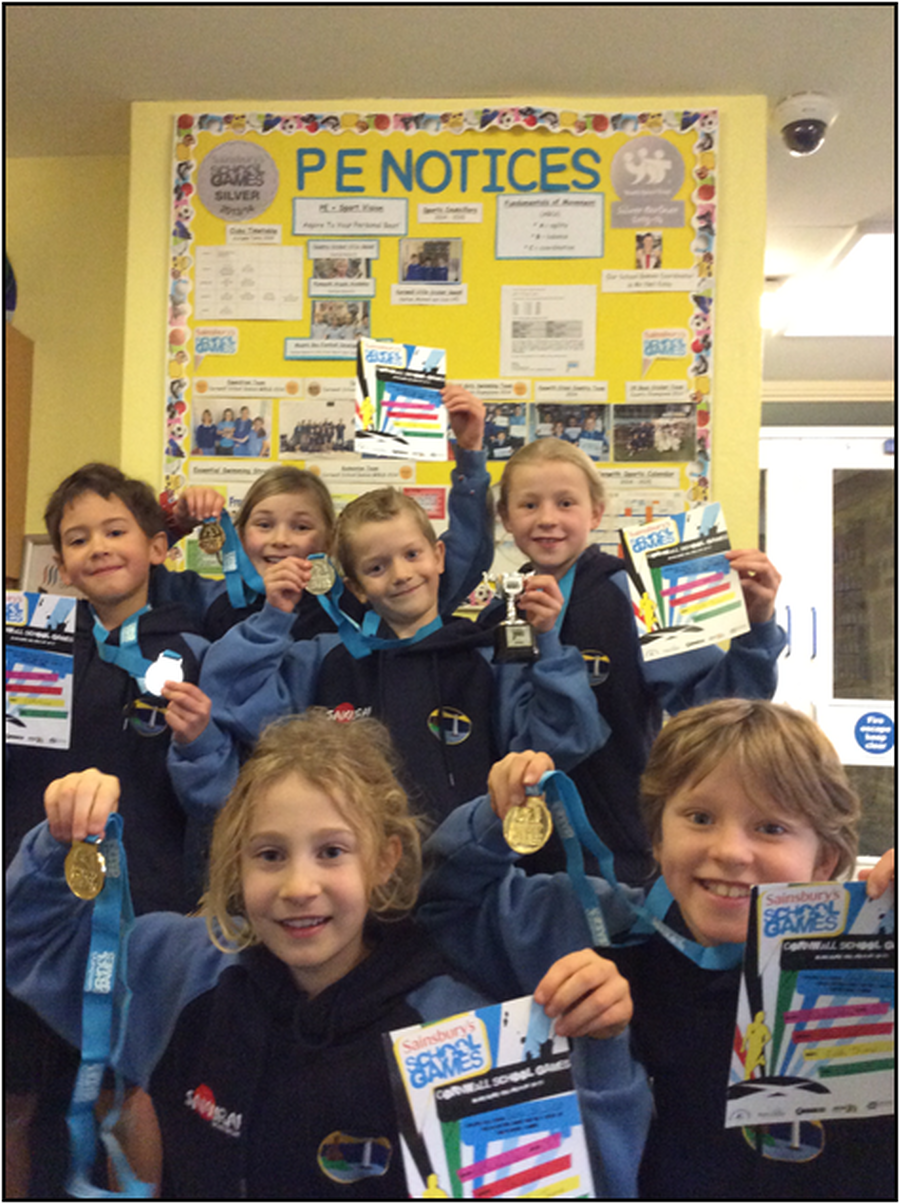 Year 6 Girls swimming silver medalists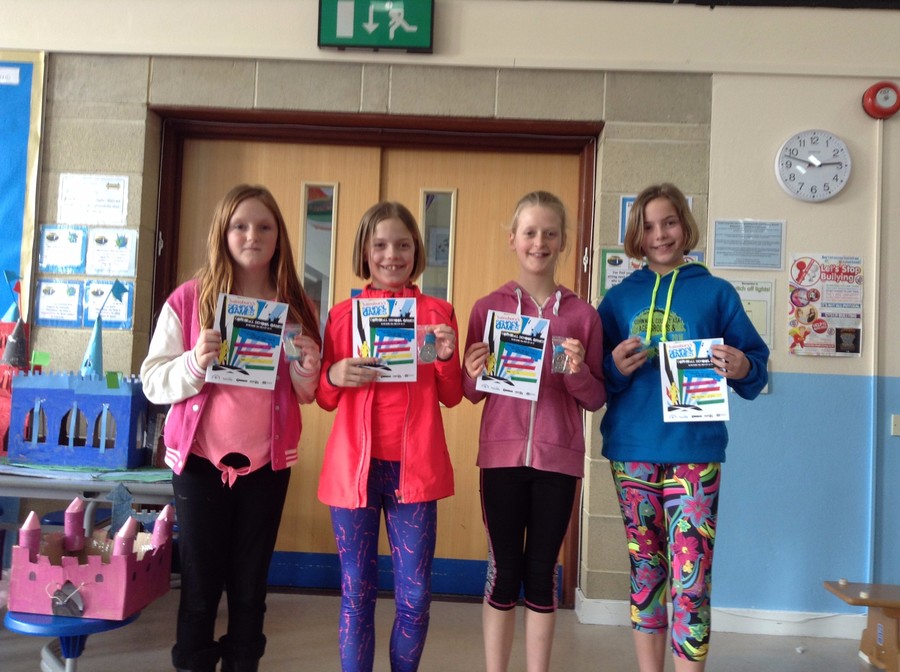 GET ACTIVE WITH ST JUST PRIMARY SCHOOL.
St Just Primary School, Cornwall show how physical activity and healthier lifestyles across the school as part of their healthy schools and Hearty Lives work can contribute to raising aspiration and achievement...
Click on the Link below to watch our video.
'Surfing club - summer 2015'
BOYS FOOTBALL TEAm
penwith SCHOOLS runners up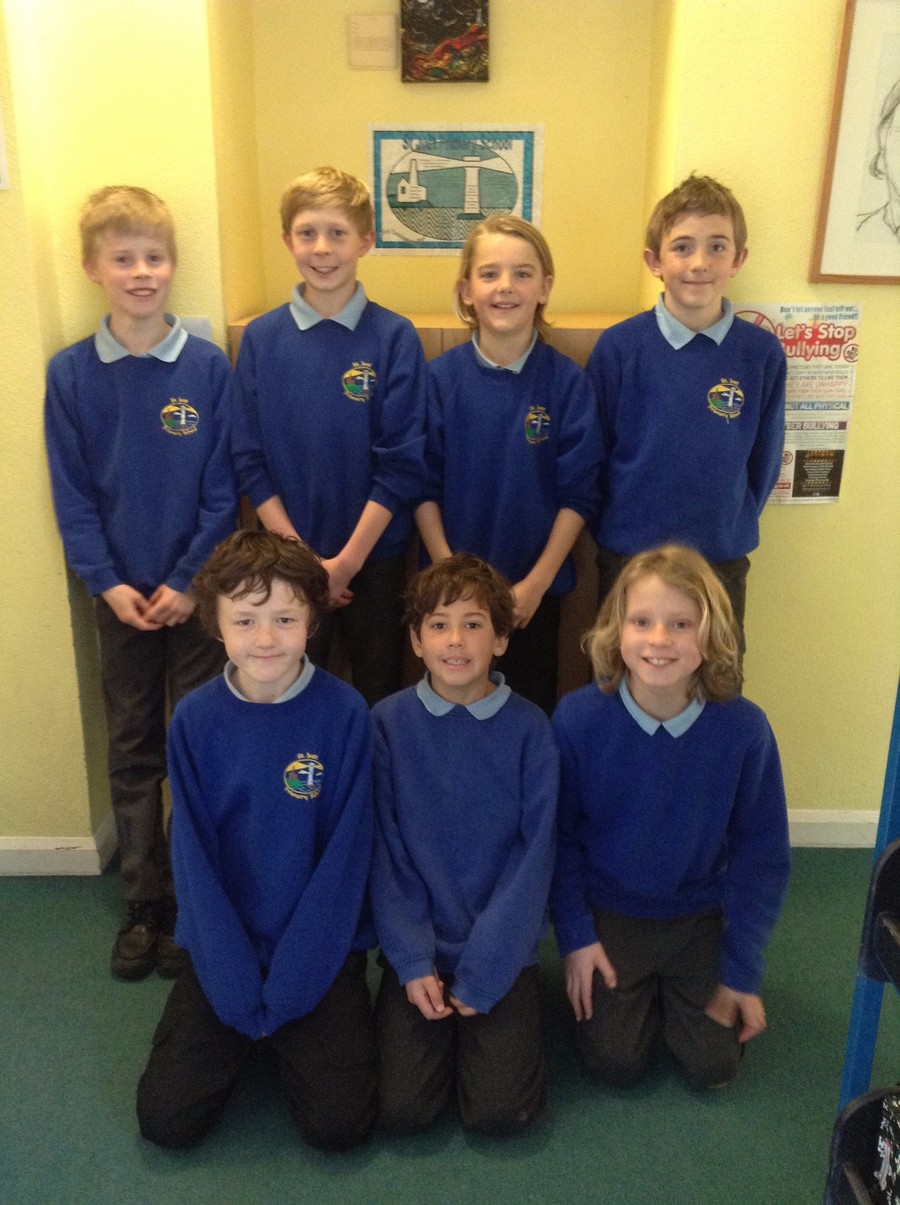 The Year 6 Boys Cricket team proudly wearing their new cricket shirts kindly sponsored by Mr Paul Woolcock.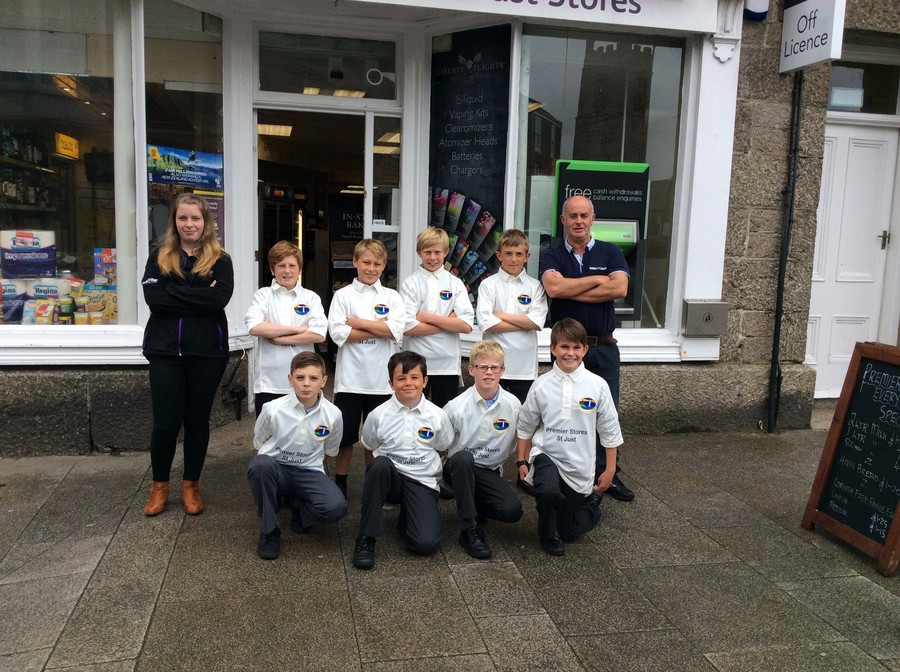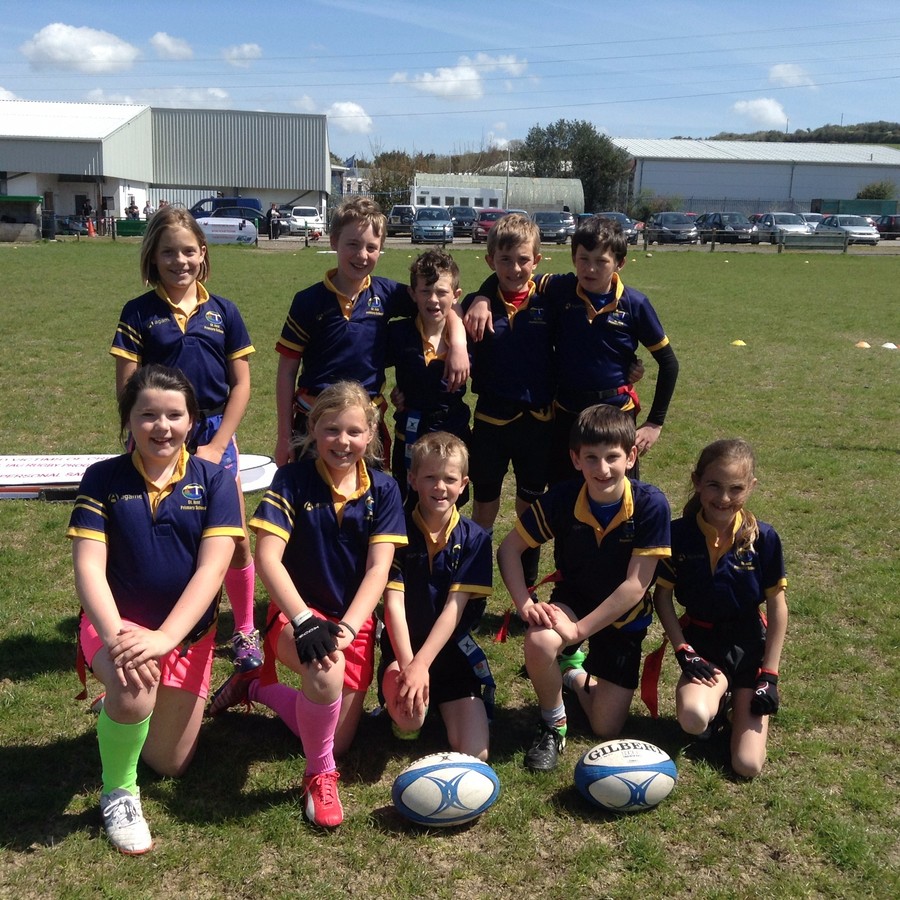 Tag Rugby Team at Penwith Schools Tournament 2016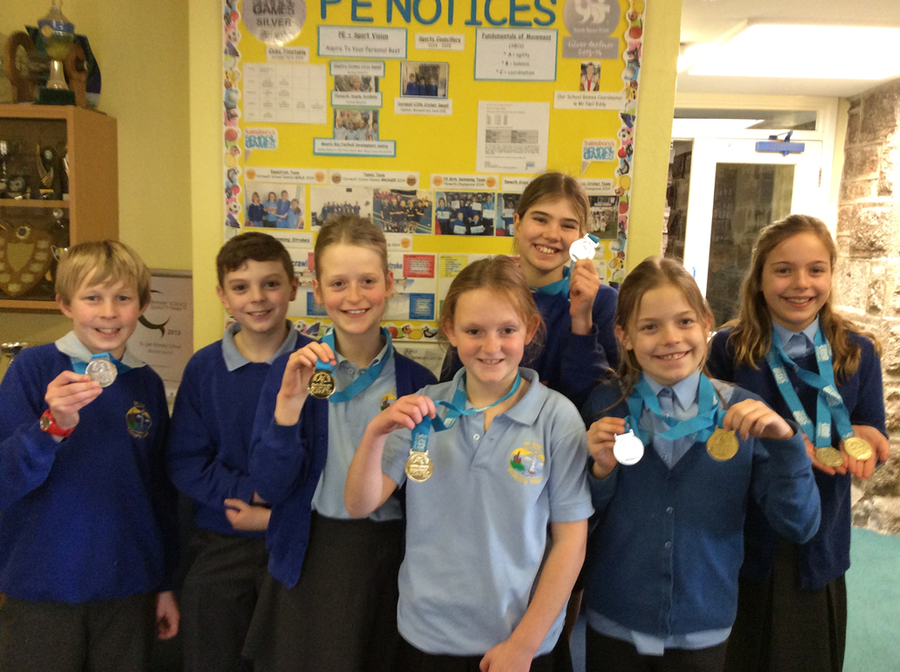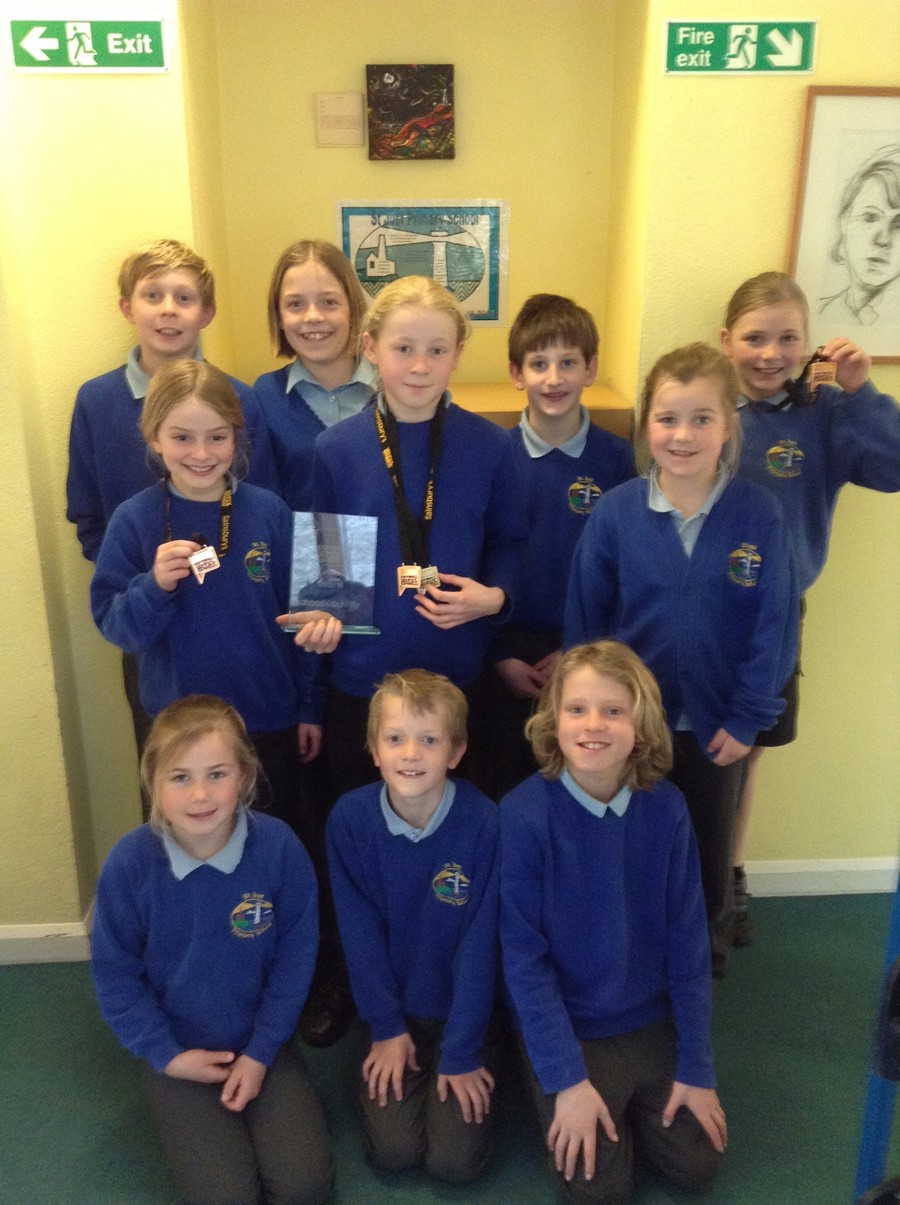 sports newsletters ARCHIVE
Cross Country Team
Jessie TD, Mari W, George B (Year 6) Hanna TD,
Bo P (Year 5) and Otis H (Year 4)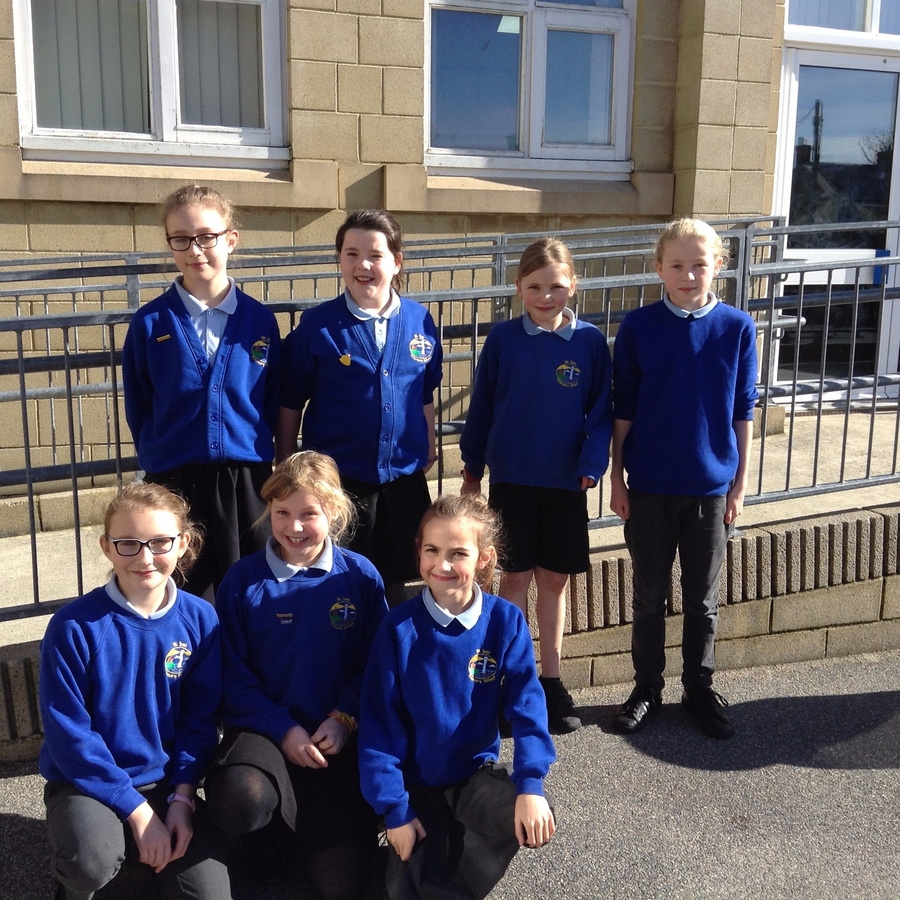 Congratulations to our girls 5 a-side football team who won the Penwith School PPE tournament.
Y6 Boys South West Regional Finals at Clifton College, Bristol.
As County Champions, the Y6 boys Kwik Cricket team recently embarked on the long journey to Clifton College, Bristol to take part in the South West Regional Cricket finals.
After a long journey, the boys played superbly to win all 3 group matches against Somerset, Wiltshire and Berkshire.
In the semi-final they came up against Hampshire who had a team full of county players.
They again played with great determination but ultimately lost out on a place in the final by just a few runs.
Despite their obvious disappointment on missing out on a place in the final, the boys can be very proud of their achievements. Coincidentally, Hampshire went on to win the final.
In three years together as a team they have played over 25 matches, losing only twice!
A big thank you to all the parents who came and supported the boys in Bristol and to Mr Ken Hall (driver) and Mr Basil Stephens (scorer)
PE NEWSLETTER 1 - Autumn 2016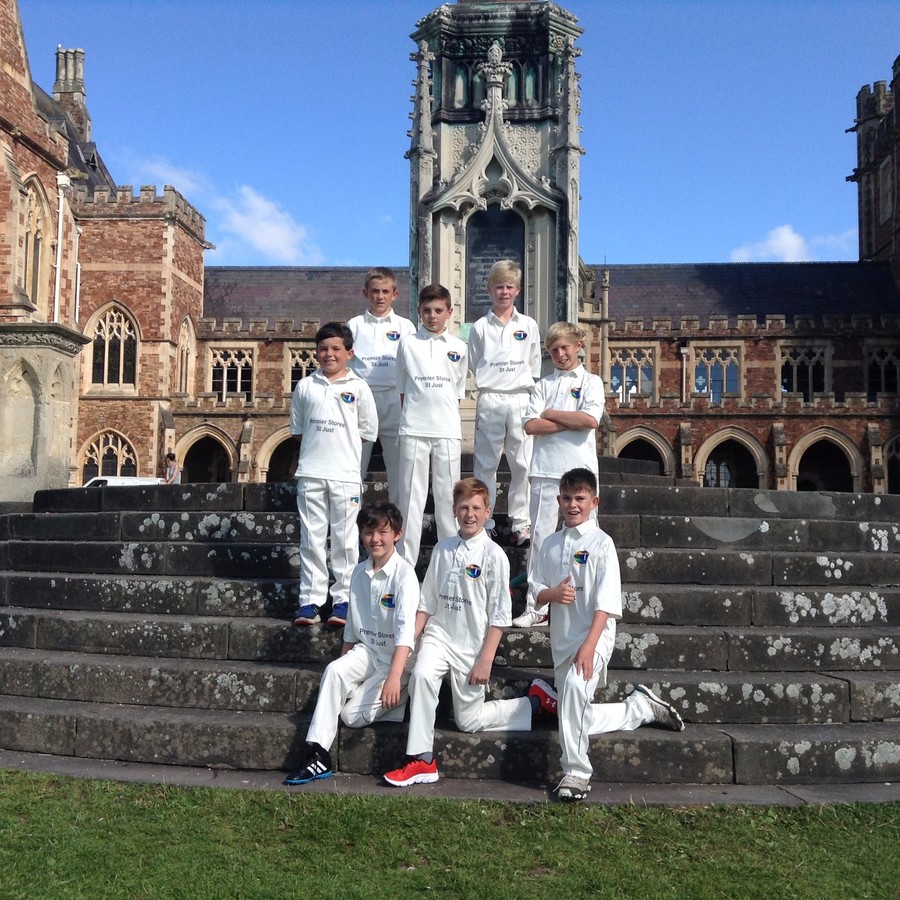 Sports Premium impact review 2016
County Cricket Champions 2016
'Y5 Boys County Champions'
(Back L to R) Rocky, Max, Maxwell, Oscar
(Front L to R) Jack, Nathan, Archie and Ethan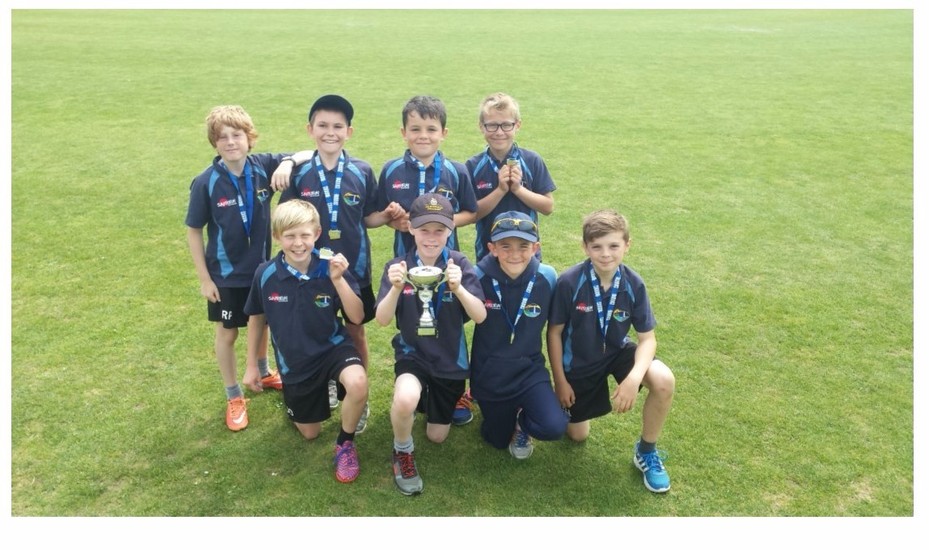 'Sports relief' 2016 - wear your sports kit to school
CROSS COUNTRY PENWITH TEAM
High performance PE GROUP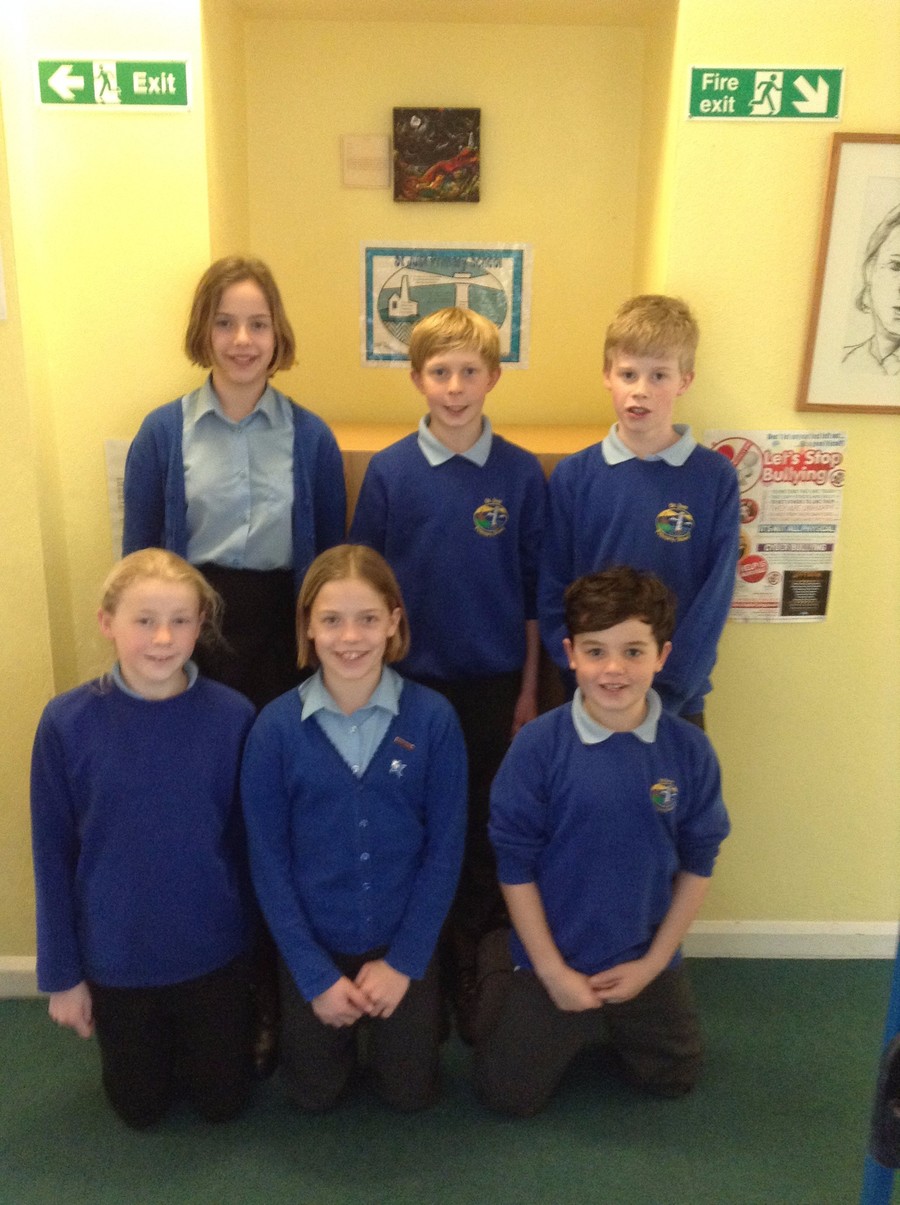 2015 Swimming Gala Medalists Year 5 & 6