welcome to Bishop Rock
Welcome to our Class' Webpage. Over the course of the year we hope to give you a flavour of what we've been getting up to!
This year we start our learning with an exciting topic entitled, "Where Does Your Food Go?" Please refer to the Curriculum Information above.
Below Mrs Denley helps children learn about digestion in a really practical way.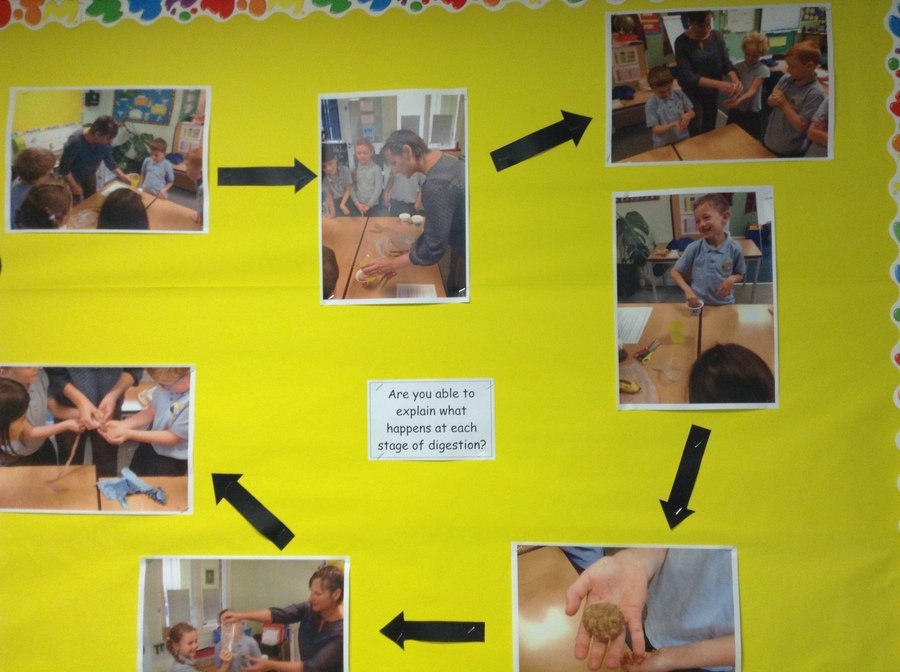 Here's an example of our freeze frame animation, which you may have heard about. Great fun!
Hey Kids, test the big people!
We have been studying some of the work of the artist Guisseppe Archimboldo, just look at the quality of the work the children produced! Fantastic, I am sure you will agree.
Just how long are your intestines? Any idea? Do the tallest people have the longest guts? Well, following a simple practical measurement we found out and were amazed at our findings!