latest news and information
Friday News 11.9.20
Hello Everyone and Welcome Back to School!
I have decided that, as my daily blogs were well received, I will continue to do the weekly news in the same format. So, 'Friday News' will replace the original Newsletter for the time being. Stars of the week certificates will be sent home with the children, however, their names will appear in the Stars of the Week Attachment.
I am so proud as Headteacher of St Just Primary of the attitude, enthusiasm and comittment of the children and parents to embrace coming back to school in such a positive manner. The staff & governors appreciate that this has been an anxious time for many and want you to know that we value your support of the new protocols and procedures that have been put in place to keep everyone as safe as we can. I have been so impressed at how smoothly the drop off and pick ups have been so far.
Some parents are concerned about whether they should send their child to school with 'sniffles' as it is that time of year when the change in the weather or just being back in school can cause the common cold. As parents you know your child best and if you think they are not well enough to come to school please keep them at home as you usually would. If you are worried that your child has symptoms of Covid19 then please copy and paste the link below and follow the NHS advice. (I have also attached this on a word document)
https://www.nhs.uk/conditions/coronavirus-covid-19/symptoms
At the start of lockdown some of the children may remember making leaves for an art piece with Julia Kerrison. The vimeo link below is the culmination of this work and is really worth a watch :-)
I hope you have not found the return to school too stressful and that we can continue as we have begun this week. I have attached a reminder for P.E days next week and also information about school admissions.
I know that the staff and children have found it very tiring as the week goes on - so I think the children will sleep well tonight! No doubt their batteries will be re-charged for Monday so have a great weekend all.
Best wishes
Niki Rogers
Headteacher
P.E DAYS
Remember to come to school in your P.E Kit
Tater Du – Monday
Longships – Tuesday
Sevenstones – Friday
Bishop Rock – Friday
Godrevy – Monday
Wolf Rock - Monday
Nit Awareness Letter~ link for how to treat Nits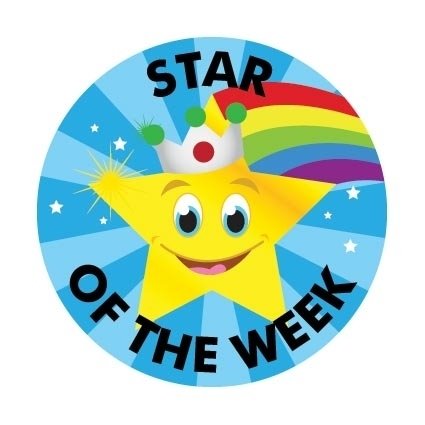 STARS OF THE WEEK
Tater Du -
Long Ships -
Round Island -
Sevenstones -
Bishop Rock -
Godrevy -
Wolf Rock -
Lastest information sent out via parentmail.